Breakfast event for Sydney-based CEOs, Directors and C-suite executives
Join author and performance specialist Stephanie Bown, as she shares what it takes to drive engagement and sustain passion within your organisation.
Stephanie has worked with some of Australia's most successful CEO, Founders and Entrepreneurs – and has had a side-car view of some pretty amazing rides.
Date:                          20 July 2022
Time:                          7am for 7.30am presentation, followed by networking 8.30-8.45am
Venue:                        Gilbert + Tobin Offices, 200 Barangaroo Avenue, Level 35 Tower, Sydney, NSW 2000
Register here for Amplify Culture
Enjoy coffee and light breakfast, and receive a signed copy of Stephanie's book:
Purpose, Passion & Performance: how systems for leadership, culture and strategy drive the 3Ps of high performing organisations.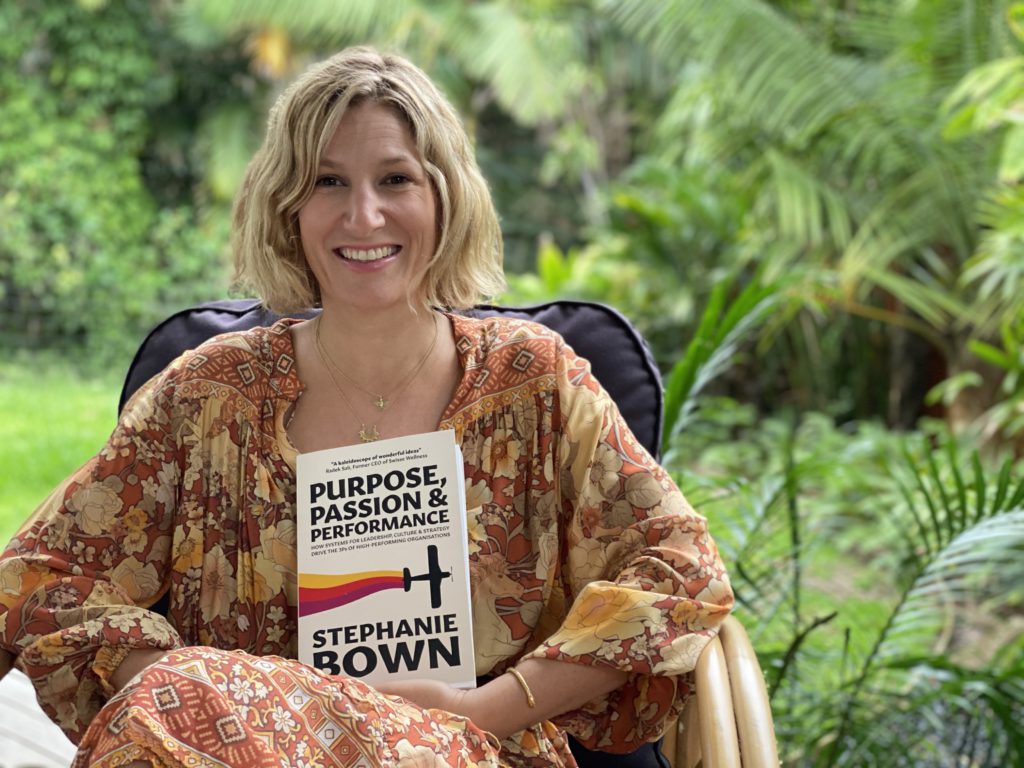 Learn what it takes to drive engagement and sustain passion
Do you have a set of company values that aren't being effectively lived or leveraged? 

Do you want to lead a passionate team of people in the pursuit of a shared and meaningful purpose? 

Do you want to be in the top quartile of employers?
Yes? Then it's time to think about your culture.
Culture drives engagement and ignites passion for your purpose. 
In businesses with lots of passion, people really care about what they do; and this is felt by the customer. Passion is a positive, inspiring force, that motivates people to sustain momentum, even when things get difficult (which they inevitably, invariably do). 
Passionate people are engaged people; and engagement is proven to drive results. 
Gallup's recent meta-analysis revealed that those in the top quartile of engagement delivered 20% higher sales and 21% higher profitability than those in the bottom quartile of engagement. 
And yet – passionate, engaged people are the exception, not the rule, because still, after 50 years of Gallup research, 85% of employees worldwide are not engaged or are actively disengaged at work. 
At this event, you will: 
Understand how culture impacts measurable and tangible results 

Learn how the world's best performing companies create extraordinary cultures 

Decode

The Culture System

– the process for living your values to maintain the engagement and wellbeing of your people.
This event is perfect for business leaders, including:
CEOs, Founders, Board directors
Private equity investors
Executives and senior leaders
Register here for Amplify Culture