INSPIRE HIGH PERFORMANCE: Discover what leaders do to inspire high performance and connect people to purpose
Online event for Sydney-based CEOs, Directors and C-suite executives
Join author and performance specialist Stephanie Bown, as she shares the disciplines of exceptional leaders who inspire high performance by activating latent potential and connecting people to purpose – their purpose in the organisation and the organisation's purpose in the market.
Stephanie has worked with some of Australia's most successful CEO, Founders and Entrepreneurs – and has had a side-car view of some pretty amazing rides.
Sydney Business Leaders – online event:
Date:                               Wednesday 8 September 2021
Time:                               1.30pm-2.30pm
Guest Speaker:               Ainslie van Onselen, Chief Executive Officer, Chartered Accountants Australia and New Zealand (see profile below)
Register now for Inspire High Performance
Sign-up and receive a copy of Stephanie's book:
Purpose, Passion & Performance: how systems for leadership, culture and strategy drive the 3Ps of high performing organisations.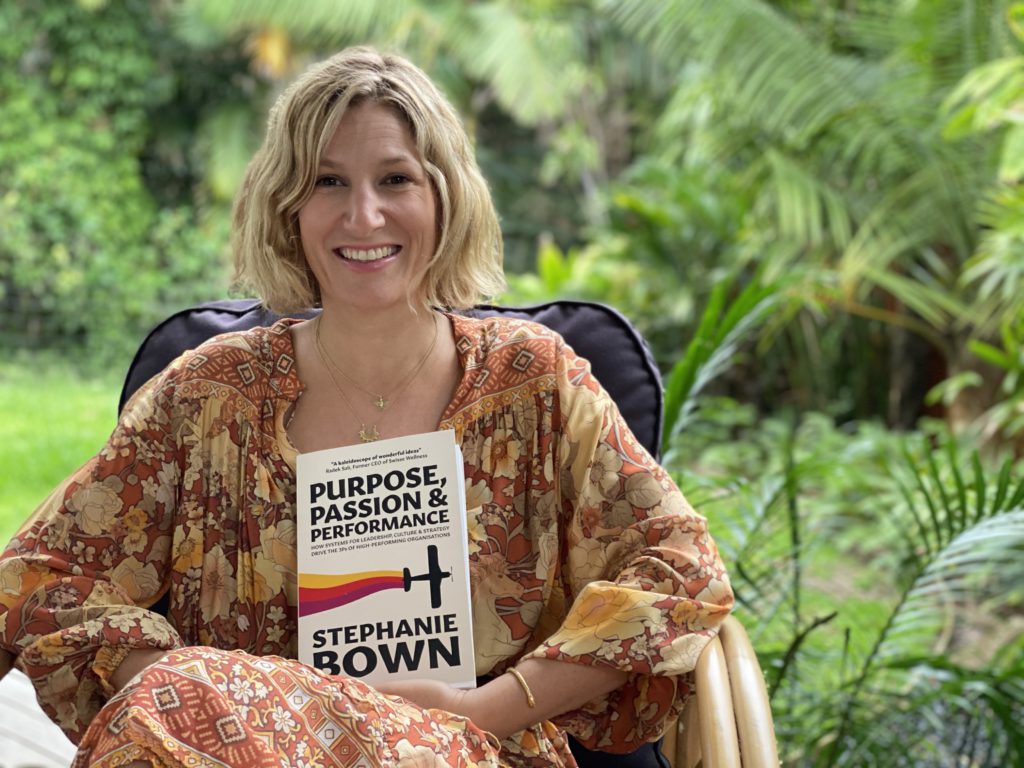 Do you see untapped or unrealised potential in your people but don't know how to activate it?
Do you want to give feedback in ways that actually help, not hinder workplace relationships?
Do you want to know what really motivates and inspires people to achieve exceptional standards, beyond outdated carrot and stick methods?
Do you want to be a light touch, big impact leader? (i.e., less meetings with better results?)
Gallup research reveals that the relationship we have with our manager is still the most important one in the business. Seventy percent (70%) of the variance in team engagement determined solely by the manager! More importantly, what people want are managers who coach, not bosses who tell.
Helping leaders understand how to set clear benchmarks for performance, normalise feedback and coach strengths is mission critical to workplace engagement and performance.
In this session you will
understand the typical mistakes leaders make that drive disengagement and poor performance
discover what truly motivates people at work
learn about The Leadership System – the behavioural codes for unlocking performance through leadership.
In this online event Stephanie will lead us on an insightful journey about inspiring leadership and performance systems to elevate your positioning and future-proof your business.
This event is perfect for business leaders in fast-growth companies including:
CEOs & Founders
C-suite executives
People & Culture Directors
Register now for Inspire High Performance
Guest Speaker, Ainslie van Onselen, Chief Executive Officer, Chartered Accountants Australia and New Zealand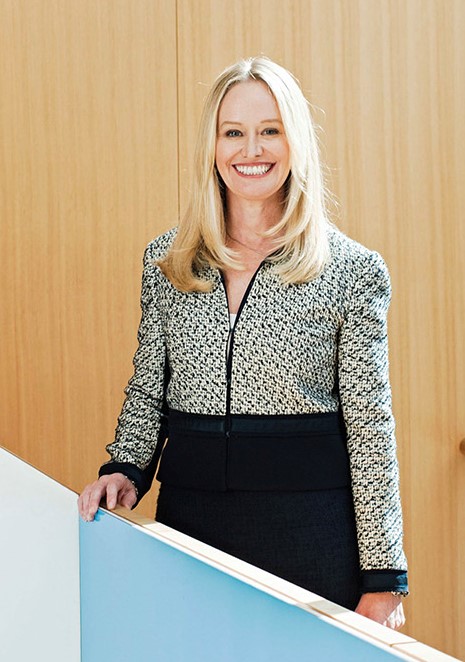 Ainslie is an experienced, strategic executive with an extensive background across financial services and law. As a seasoned business leader with strong commercial acumen and a proven track record of growth, she has extensive experience in change management, talent development, forward thinking strategy development and execution, digital transformation, advocacy and risk and compliance governance.
Prior to joining CA ANZ, Ainslie held senior roles over six years at Westpac Group including Managing Director of RAMS, General Manager of Deposits & Unsecured Lending, Chief of Staff to the CEO and Global Director of Women's Markets and Inclusion & Diversity.
With a Bachelor of Laws from the University of Western Australia and a Masters of Applied Finance, Ainslie has over 20 years experience including as a litigation law partner, law academic and as a nonexecutive director of various listed, government and not-for-profit organisations including membership bodies. She is currently the Chair of Kambala Girls School, Rose Bay, a Non-Executive Director at share registry company Automic and a Commissioner of Legal Aid NSW. She is also the former Deputy Chairperson of the Insurance Commission of WA.
Register now for Inspire High Performance