A powerful 90-minute keynote to Re-IGNITE your team
With Australian workplaces starting to open back up, there are so many questions about what the future holds.
The people I'm talking to are experiencing some deserved nerves about this, nerves about coming back into the office.
We're experiencing people who are questioning their work and life choices.
The resignation generation, we're dealing with extraordinary levels of burnout and fatigue and disconnection between the employees, their purpose within the organisation and their connection to their teammates and their managers.
Following two years of disruption to our organisational norm. Now is the time to RE-IGNITE your team.
Through December 2021 to early next year, I'm offering a powerful 90-minute keynote presentation – RE-IGNITE, to re-ignite your organisations connection to purpose, re-engaging your people, and re-aligning their performance expectations and commitment to an organisation's culture.
This powerful keynote gives business leaders the perfect platform to welcome back their staff to the office environment, re-set expectations to support productive ways of working, and establish positive work/ life integration.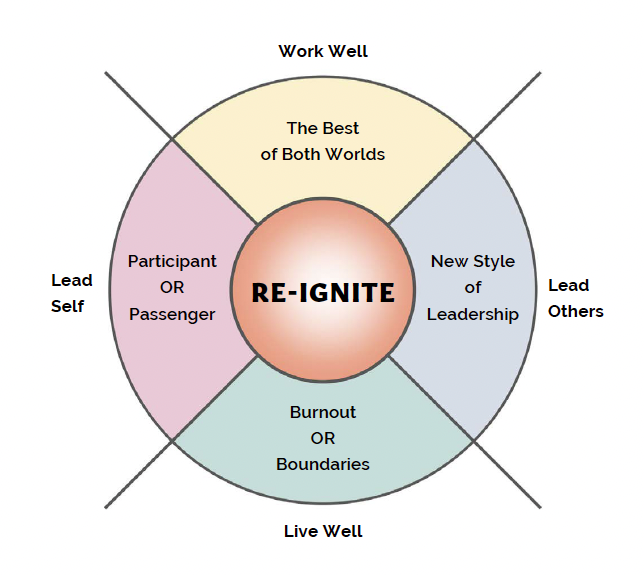 In my keynote I will challenge your people to
discuss the new hybrid work paradigm – giving leaders the opportunity to detail their own organisational framework for expectations moving forward
provide insight into new styles of leadership that enable and inspire people
explore resetting boundaries to maintain positive work / life integration
take ownership and control of their own career trajectory – fully leveraging their strengths in service of the organisation's purpose.
RE-IGNITE KEYNOTE 90-minute, in-person, keynote event
Click for more Information or to book your Re-IGNITE Keynote now