INSPIRE HIGH PERFORMANCE: Discover what leaders do to inspire high performance and connect people to purpose
Breakfast event for Brisbane-based CEOs, Directors and C-suite executives
Join author and performance specialist Stephanie Bown, as she shares the disciplines of exceptional leaders who inspire high performance by activating latent potential and connecting people to purpose – their purpose in the organisation and the organisation's purpose in the market.
Stephanie has worked with some of Australia's most successful CEO, Founders and Entrepreneurs – and has had a side-car view of some pretty amazing rides.
Date:                          13 October 2021
Time:                          7am for 7.30am presentation, followed by networking 8.30-8.45am
Venue:                       The Calile, 48 James St, Fortitude Valley
Guest Speaker:          David Trewern, Innovator, Entrepreneur, Founder of hydrofoil surfboard company Fliteboard (see profile below)
We regret to advise this our Brisbane event has been postponed due to border closures and we will be excited to announce a new date in the New Year.
Enjoy coffee and light breakfast, and receive a signed copy of Stephanie's book:
Purpose, Passion & Performance: how systems for leadership, culture and strategy drive the 3Ps of high performing organisations.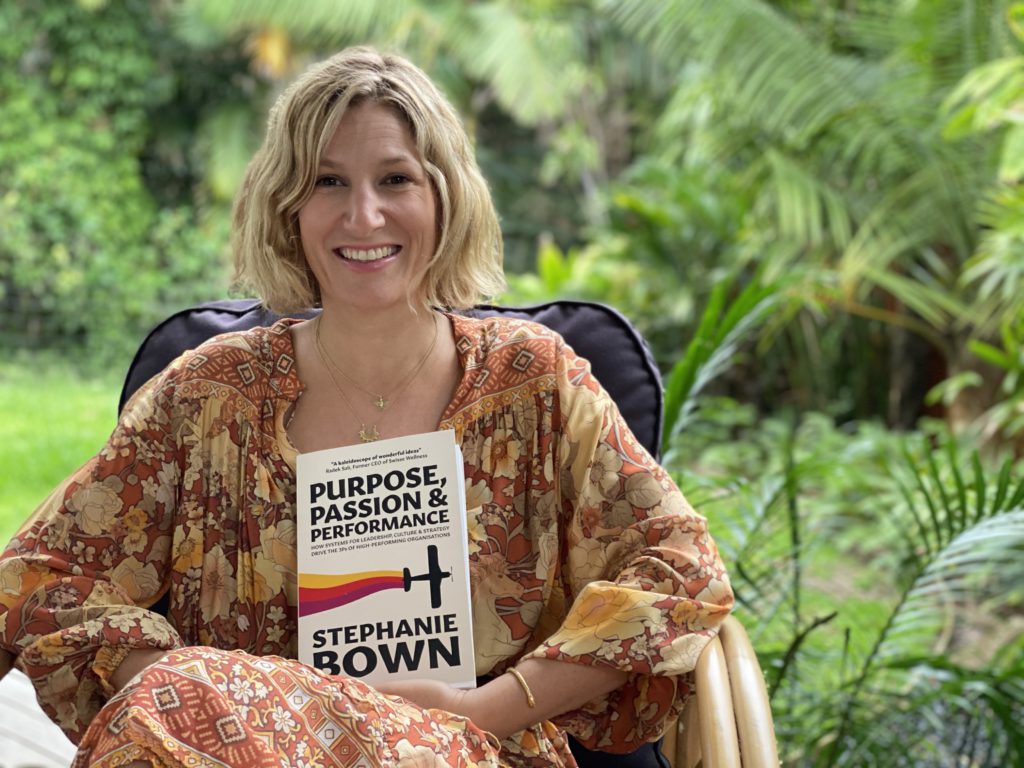 Do you see untapped or unrealised potential in your people but don't know how to activate it?
Do you want to give feedback in ways that actually help, not hinder workplace relationships?
Do you want to know what really motivates and inspires people to achieve exceptional standards, beyond outdated carrot and stick methods?
Do you want to be a light touch, big impact leader? (i.e., less meetings with better results?)
Gallup research reveals that the relationship we have with our manager is still the most important one in the business. Seventy percent (70%) of the variance in team engagement determined solely by the manager! More importantly, what people want are managers who coach, not bosses who tell.
Helping leaders understand how to set clear benchmarks for performance, normalise feedback and coach strengths is mission critical to workplace engagement and performance.
In this session you will
understand the typical mistakes leaders make that drive disengagement and poor performance
discover what truly motivates people at work
learn about The Leadership System – the behavioural codes for unlocking performance through leadership.
In this breakfast event Stephanie will lead us on an insightful journey about inspiring leadership and performance systems to elevate your positioning and future-proof your business.
This event is perfect for business leaders in fast-growth companies including:
CEOs & Founders
C-suite executives
People & Culture Directors
Guest Speaker, David Trewern, Fliteboard Founder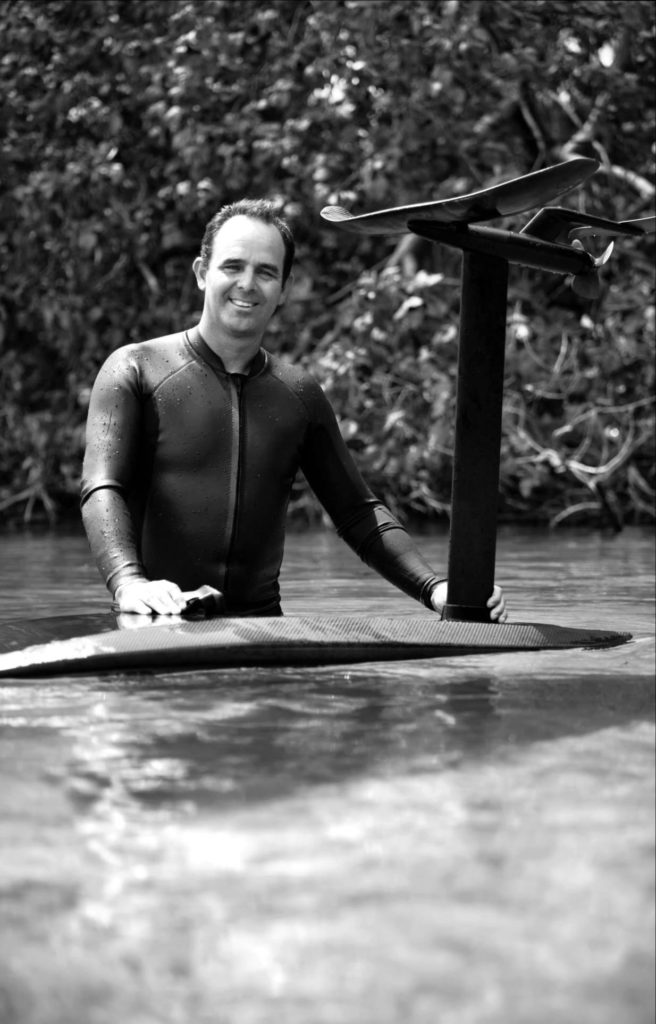 A 30 year watersports obsession was behind David Trewern's quest to design an object that allows you to get out on the water without needing perfect wind and waves like surfing and kitesurfing. Inspired by the natural ocean playground of Byron Bay, in 2016, David had the idea of adding electric power to a hydrofoil surfboard. After encouragement from friends, a prototype was completed with a 3D printer, a handmade carbon board and off the shelf parts. Testing it on the beach at Belongil, David quickly realized that the experience of flying with electric power was even more amazing than he had ever imagined. Whilst the journey that followed, designing and creating the world's most exciting e-foil watercraft, was a long and challenging one that continues to this day, David's Fliteboard had been born.
David's Story
David Trewern is a design and technology innovator and a serial entrepreneur.
He is also a passionate watersports fanatic and in 2005, David broke the kitesurfing GPS seep world record with a board he designed, achieving a 500m average speed of 44.9 knots.
After graduating with a Bachelor of Design in 1994, David travelled under scholarship to San Francisco, New York and London visiting the pioneers of the World Wide Web. Inspired by what he saw, in 1996 at just 23 years of age, David founded digital innovation agency DT. Most recently acquired by WPP, the agency is one of Australia's largest and most awarded digital agencies. The agency became the Asia Pacific arm of the leading global digital innovation agency, AKQA.
Having sold his core businesses, David moved with his family to Byron Bay, ostensibly to take a sabbatical and work on some investment plans and charitable projects, including Igniting Change which he is still heavily involved in, focusing on helping financially disadvantaged people. At a kitefoil event without wind in early 2016, an idea struck to add an electric motor to his foiling kiteboard. Says David "I became captivated by this vision of a self-propelled, electric-powered flying surfboard."
Fliteboard was conceived in David's family home in Belongil Beach. The first prototypes were made in his kitchen with a 3D printer, and dozens of prototypes later, Fliteboard flew in the water for the first time. "Within the first few seconds, I knew this product was something extraordinary" says David. "Fliteboarding feels like flying, providing a whisper quiet, emission free ride at speeds of up to 50 kilometres per hour without leaving a trace of pollution in sight. The freedom was like nothing else, and we knew straight away that Fliteboard would revolutionise water sports".
Described by Shopify founder Tobias Lutke as "the most magical gadget on the planet", Fliteboard is made of carbon fibre and aircraft grade aluminum and hovers approximately 75cm above the water, its speed controlled by a hand-held Bluetooth remote. It runs on a compact yet powerful emission free electric motor, with a German engineered gearbox providing a virtually silent and wake free ride.
Fliteboard now has offices in Australia, Europe and the USA, supporting customers in over 80 countries. It has been recognised by the world's most credible design organisations, such as Red Dot (Germany), German Design Award (Germany), Industrial Designers Society of America – Silver Award (USA), Good Design – Gold Award (Australia). Fliteboard was also named the Australian Innovation of the Year by Australia By Design, made the Robb Report Best of the Best list for 2020, and was named the "most Innovative New Product' at the Australian Marine Export Awards.
A global team of experts collaborate with David to design the award-winning Fliteboard range, with the core components assembled in the Fliteboard factory in Byron Bay. Never one to sit still, David and his team recently developed Fliteboard Series 2, refining the board's design to create a new range launched in February 2021 that is even more accessible, fast and responsive.